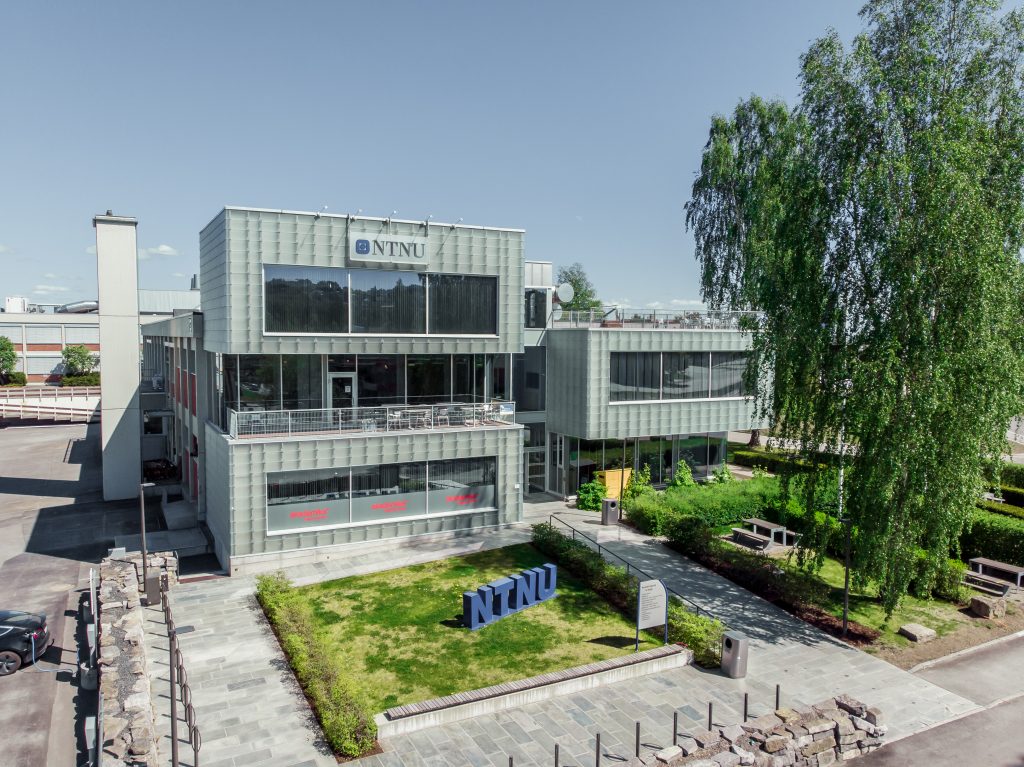 EUVIP Venue
The Workshop takes place in the Helvin building of NTNU in Gjøvik (the main building (Gneis) is shown to the left). The conference will be held in the auditorium Eureka 1/3. For exact location, see this map
Address: Teknologi vegen 22, Gjøvik, Norway.
---
Getting to the Conference
By Train
From Oslo you can take the train to Gjøvik: https://www.vy.no/en
From Trondheim you can take the train to Lillehammer and then the bus to Gjøvik.

You can find time table and tickets for the full journey (train + bus) at EN TUR website or app.
Buses
On the university campus you will find a bus stop called NTNU i Gjøvik. You can look up the time table and buy tickets from EN TUR website or app
By Feet
From Strand Hotel and Grand Hotel it is about a 20 minutes walk.
Public car parking
In the middle of campus, between H, B, and G building, you can find the visitor parking. For a fee, you can park your car here

---
Arriving from the Airport
The most convenient way to go to Gjøvik by air, is to go to the Oslo Airport (OSL).
When arriving at Oslo Airport there are a few alternatives for your onwards journey:
Via Moelv
From Oslo Airport you take the train to Moelv and the bus from Moelv to Gjøvik. This is usually the fastest alternative. Train and bus time tables as well as tickets are available at EN TUR
If you would like to take the taxi from Moelv to Gjøvik, the Taxi (With Gjøvik Taxi company) has a maximum rate of NOK 650 if you ask for this.
The Taxi needs to be pre-booked.
Via Oslo city centre
From Oslo Airport you take the train to Oslo Central Station and the train to Gjøvik. Train and bus time tables as well as tickets are available at EN TUR
Via Taxi
Please note that the Taxi fare in Norway is rather expensive hence, we recommend public transport. In case Taxi is the only option, Gjøvik taxi has a fixed rate from Gjøvik to the airport on NOK 2700* for a car. Other Taxi companies may have other rates. *Please note the rate is subject to change